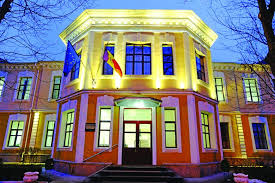 The Department of External Relations and European Integration (DREIE) is a subdivision directly subordinated to the Rector of the "Nicolae Testemitanu" State University of Medicine and Pharmacy, being created on 01.08.2012 in accordance with the decision of the University Senate Bureau no. 6/3 of May 21, 2012.
DREIE aims to identify, organize and coordinate the possibilities of strategic development and international promotion of "Nicolae Testemitanu" SUMPh and expand the collaboration activities with institutions and organizations in the country and abroad.
The main mission of DREIE is to increase the degree of internationalization and institutional modernization by participating in the elaboration, updating and implementation of the Development Strategy of  "Nicolae Testemitanu" SUMPh.