State University of Medicine and Pharmacy "Nicolae Testemitanu" of the Republic of Moldova is a full member of:
University Agency of the Francophonie (UAF)(http://www.auf.org/) since 1997.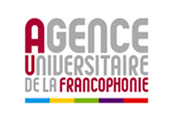 UAF is an association of universities, the mission of which is to contribute to the solidarity among francophone university institutions and the development of a scientific space in French into respect for diversity of cultures and languages ​​spoken by: development of its member institutions; strengthening of presence of francophone scientific community on the international arena; training of teachers, researchers, experts and professionals – development actors.
---
Institutional networks of UAF:
International Conference of Deans of Faculties of Medicine of French Expression (ICDFMFE)(http://www.cidmef.u-bordeaux2.fr/)

Institutional network of UAF that promotes university medical cooperation. Faculty of Medicine no.1 of SUMPh was assessed by the Foreign Committee of the Assessment Board of ICDFMFE in December 2005.
---
Conference of the Rectors of Universities members of UAF of Central and Eastern Europe (CONFRCEE) (http://www.confreco.org) 
- regional office of UAF, which aims to promote francophone education and research in central and eastern Europe, in particular by creating partnerships;
---
Association of Medical Schools of Europe (AMSE) (http://www.amse-med.eu/)

Since 2011, this association creates a forum for European medical faculties to share their experience in education, research and management. AMSE fosters cooperation between medical schools of Europe, initiates and maintains relationships with other professional governmental and nongovernmental organizations, in education, research and health care;
---
International Association of Universities (IAU) (http://www.iau-aiu.net)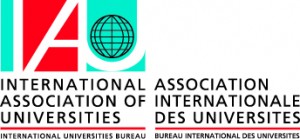 IAU is cohesive and representative global association of higher education institutions, serving diverse interests of the university community, encouraging cooperation between its members, disseminating quality information and data on higher education, raising for key trends and developments in higher education.
---

Association for Medical Education in Europe (AMEE) (http://www.amee.org/)
AMEE is European regional association of the World Federation of Medical Education and was founded to foster communication among teachers of medical schools and support the promotion of national associations for medical education across Europe. Its members are professors, researchers, managers, developers of the curriculum, evaluators, medical students and health professionals.